Cosplay Central's Virtual Championships of Cosplay, Powered by SYFY WIRE
Cosplay Central's Virtual Championships of Cosplay, Powered by SYFY WIRE, is a virtual cosplay competition starring over 50 entrants from across the world. Watch the competition as part of NYCC x MCM's Metaverse on New York Comic Con's YouTube channel, on Saturday, October 10 at 2:40 PM EST / 7:40 PM BST.
This year's virtual championships were held on day three of New York Comic Con x MCM Comic Con's Metaverse. Check back here the day of the show for a full gallery of cosplayers participating in this fierce virtual cosplay competition!
Meet the Winners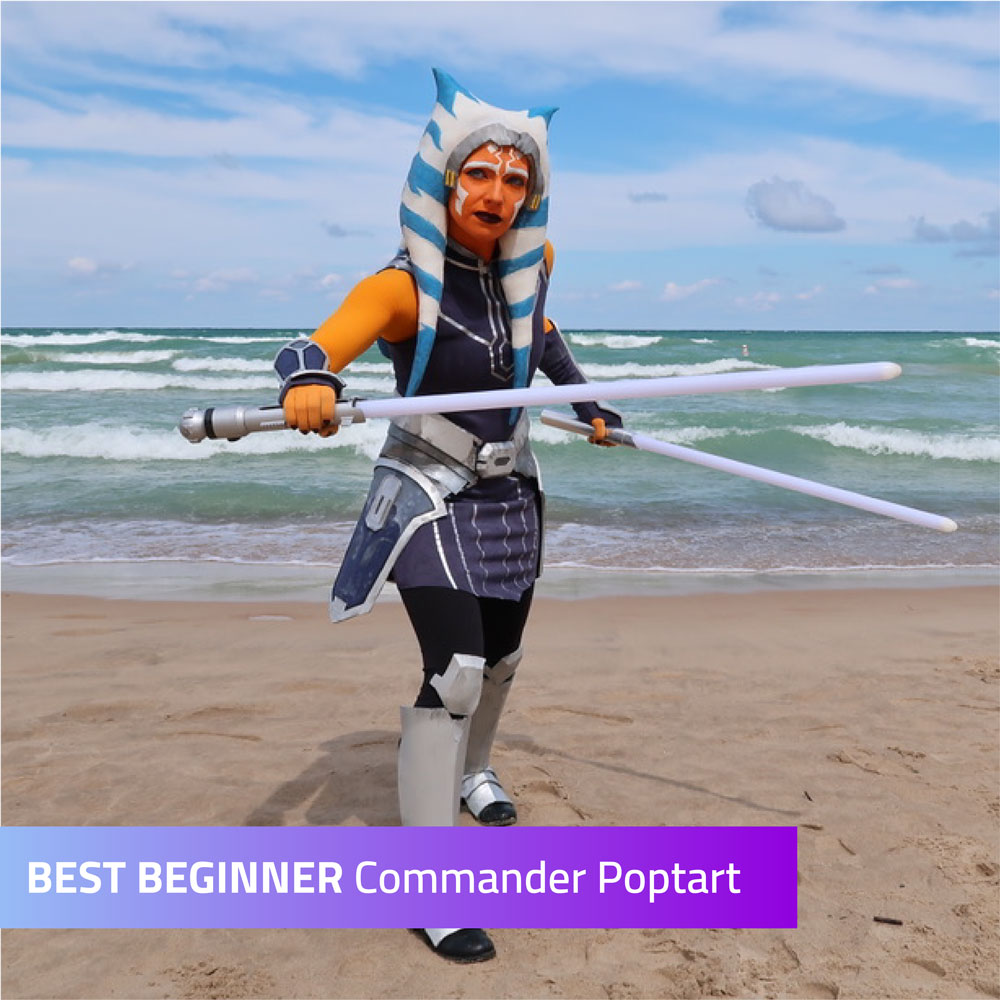 Best Beginner: Commander Poptart as Ahsoka Tano from Star Wars: The Clone Wars.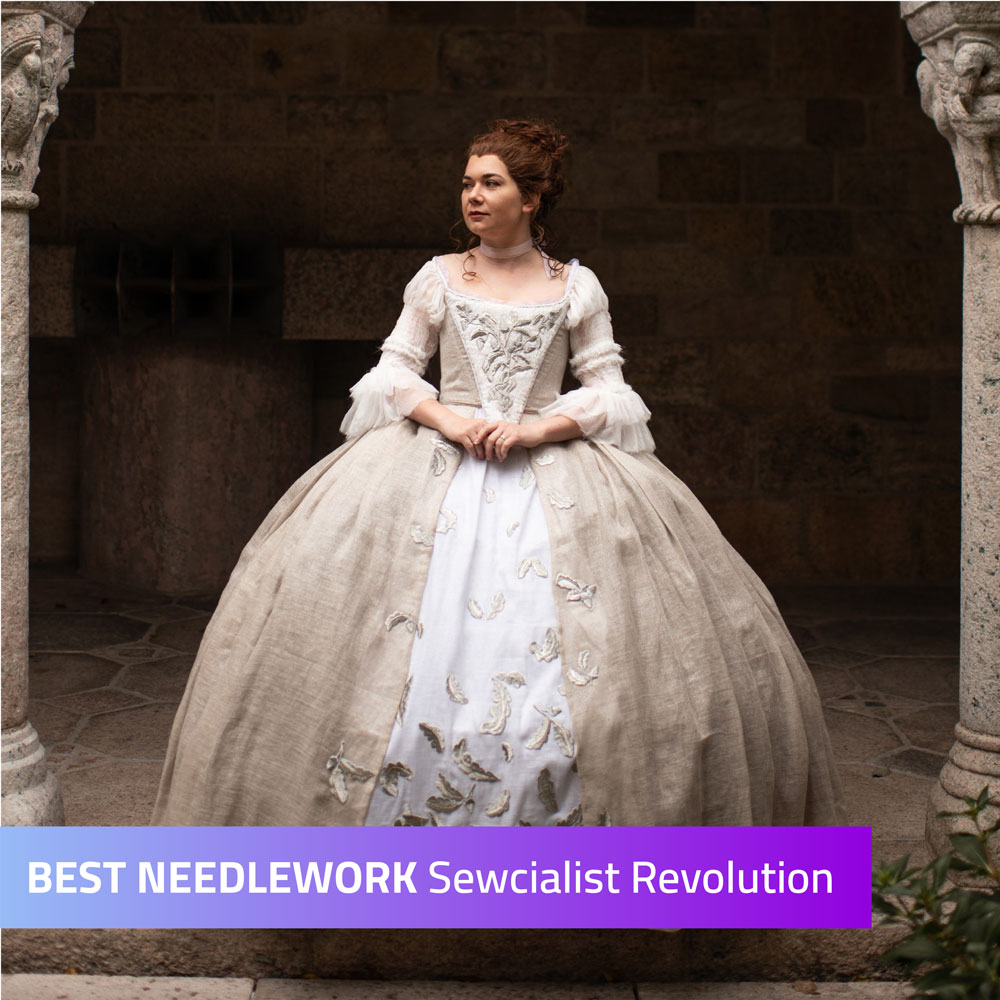 Best Needlework: Sewcialist Revolution as Claire Fraser from Outlander.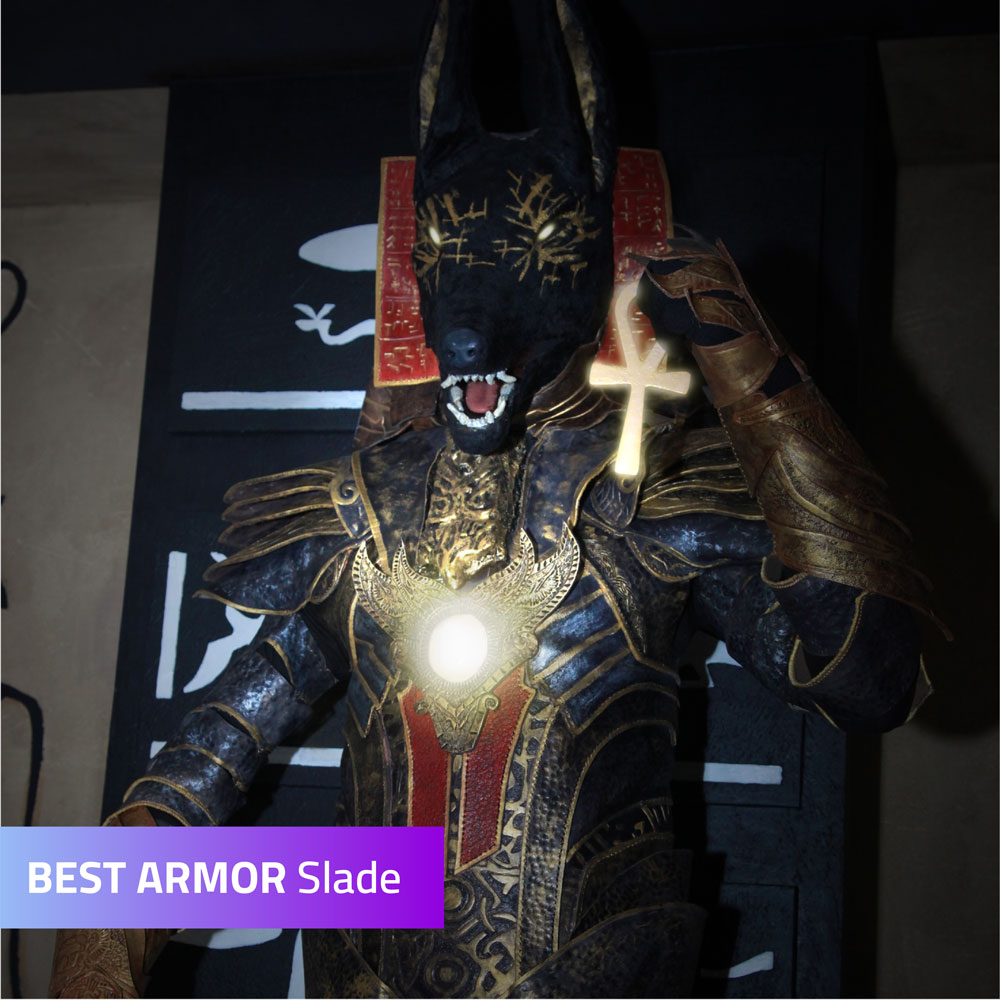 Best Armor: Slade as Anubis from Assassin's Creed: Origins.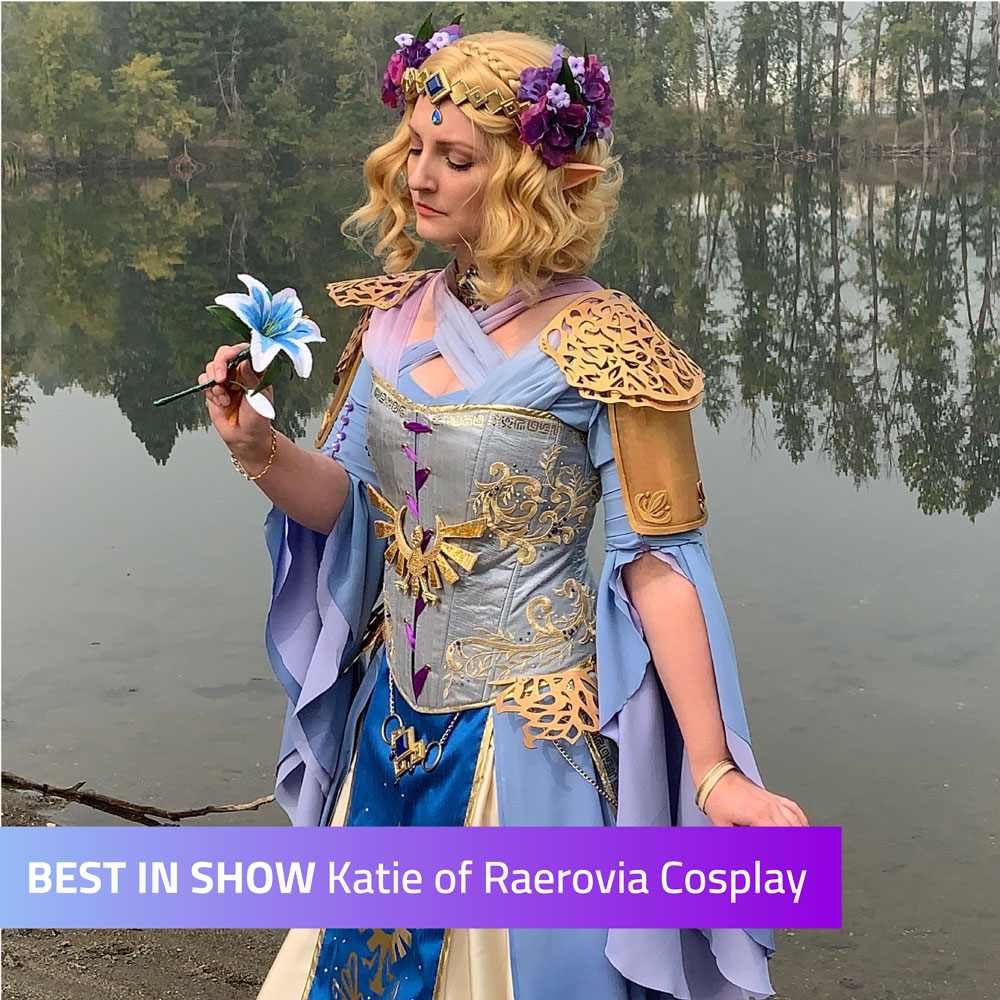 Best in Show: Katie of Raerovia Cosplay as Princess Zelda (Hannah Alexander) from Legend of Zelda, Breath of the Wild.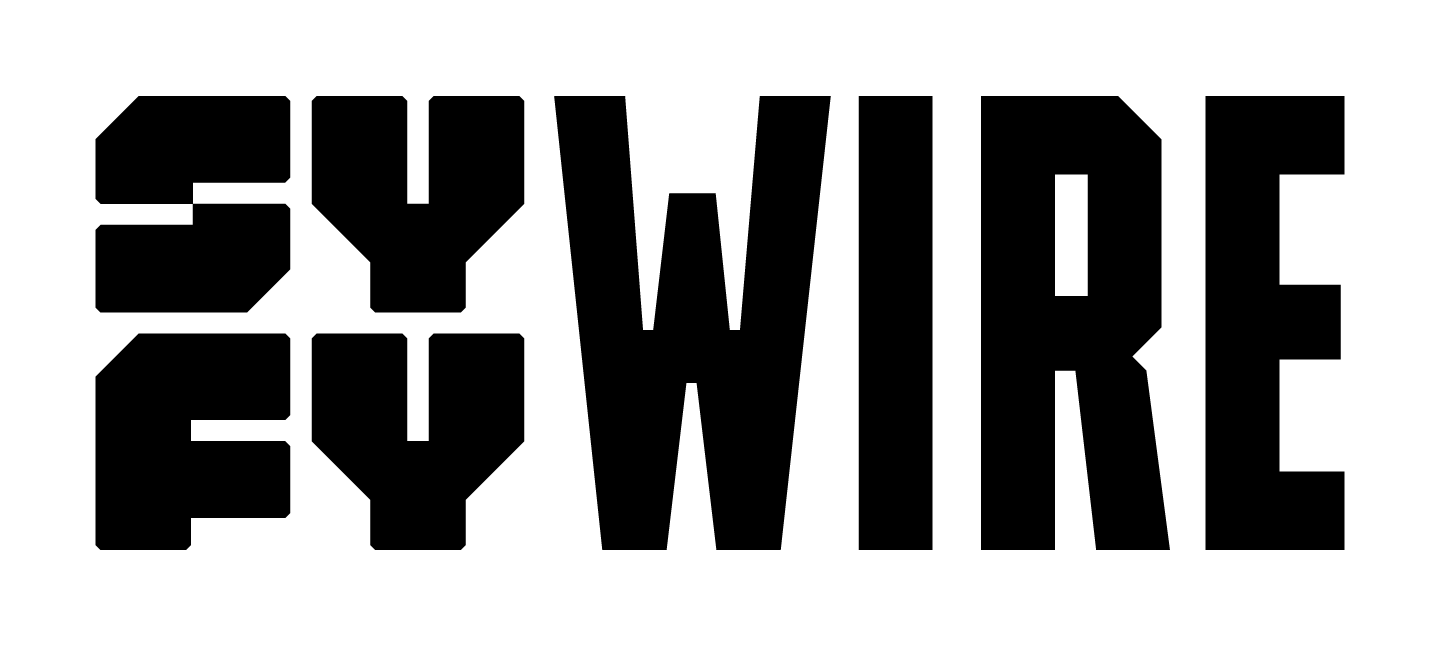 Cosplay Central's Virtual Championships of Cosplay is Powered by SYFY WIRE.
Judges & Host

Pictured from left to right: Judges: Jedimanda, Ginoza Costuming, Yaya Han, Jackie Jennings; Host: Jaremi Carey. Looking to learn more about these fine cosplay judges? Head over to Cosplay Central where we've got a full expose.
Prizes
Vouchers for cosplay supplies will be provided to the winners (from either a US or UK based company, based on the winning entrant's location)
Best in show $300/£225
Best in category for Armor, Needlework, FX $150/£115
Best Beginner $65/£50
Thanks also to GEICO for their additional prizing for our cosplay winners! Congratulations and have a Happy GEICOween!
Choose YOUR Top Cosplayer

Tired of yelling at YouTube about the level of precision and care required to create a perfectly hemmed dress? Well we've got the perfect solution to making your voice heard and your vote count. Choose your favorite cosplayer in our fan choice. Voting ends October 11 at 11:59 PM EST / October 12 at 4:59 AM BST.

Cosplay Meet Ups

One of the best parts about cons is seeing all the cosplay up close and in-person. We're subbing our Discord server as the premiere location to meet other cosplayers, show off your latest armor or VFX hacks, and more.
SYFY WIRE's Fan Favorite Cosplay Contest
ReedPop and SYFY WIRE are currently hosting "SYFY WIRE's Fan Favorite Cosplay Contest" on SYFY WIRE's Instagram page. Over 150 fans have submitted their cosplay photos to the contest, and we want YOU to cast your vote for your favorite entry!
Beginning Thursday, 10/8 SYFY WIRE will be hosting fan voting via their Instagram Stories with a bracket-style battle between the Top 8 Finalists. Check out the bracket and cast your ballot!
The grand prize winner will be announced on Wednesday, 10/14! They'll enjoy a NYCC 2021 experience package, including 4-day badges and special VIP perks for the winner and a friend.
For Official Rules and more details, visit here: https://bit.ly/307J40n.
Cosplay Central Virtual Competition
The entrants for August's Cosplay Central Virtual Competition were phenomenal, consisting of beginner, intermediate, and expert cosplayers. Watch the full video here or check out Cosplay Central for full coverage of the competition.
The winners were: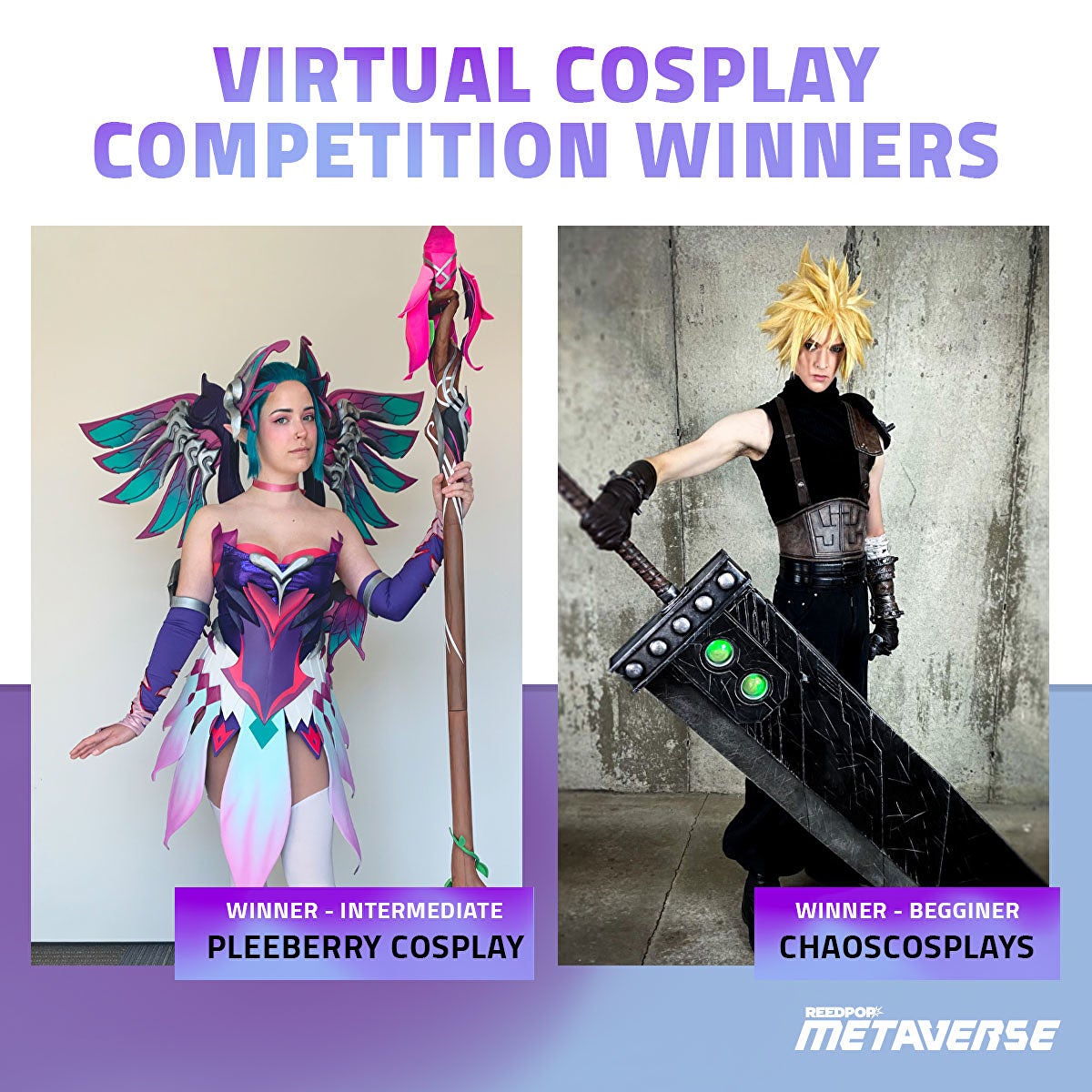 Beginner Category: Chaos Cosplays as Cloud Strife from Final Fantasy VII Remake, Intermediate Category: Pleeberry Cosplay as Sugar Plum Fairy Mercy from Overwatch.
Expert Category: Sarcasm-himé as an original design of Ghidorah from Godzilla.