Metaverse Comic Week: Exclusive Art and Comic Legends Live
An exclusive event created by comics fans, for comics fans. February 28 - March 5, 2021.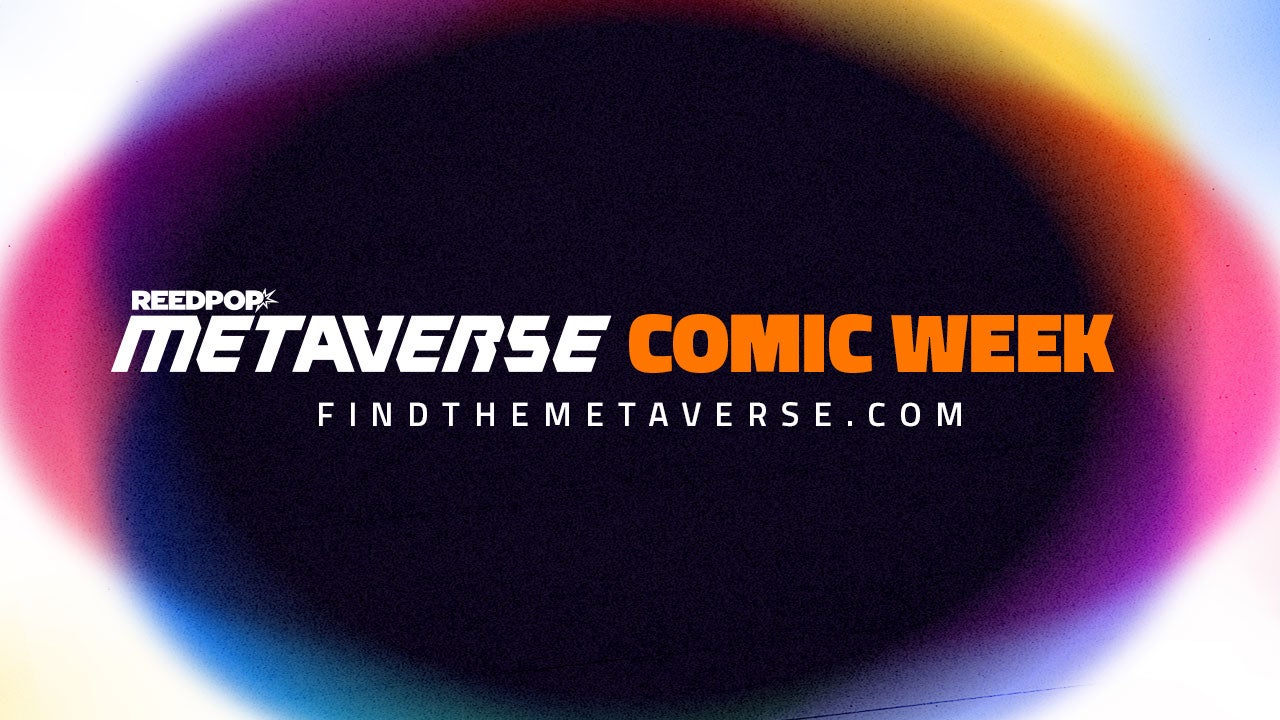 Imagine your favorite comic cons–minus crowds, sore feet, the race against the clock to get to the next panel in time–and add an extra dash of superhero.
That's what we had in mind when we curated this dedicated comics event. In this week-long, online event series, you'll get the chance to interact with guests in rare spotlight interviews, learn from the industry's most innovative and influential creators, and engage in games and activities with some of your favorite artists. Whether you're a casual reader or diehard comics junkie (or somewhere in between) you won't want to miss any of this exclusive content our team has put together for you.
All of this content is available only to those who register in advance, so register for your spot today! IT'S FREE! Pro-tip: opt into our email list to get updates on these events, including start time!
Missing your regular chats at your local comic shop? Join Comic Shop Talk on March 4 at 6:00 PM ET.
Professionals can join Breaking Into Comics to learn from published creators about how to get into the business side of comics on March 5 at 6:00 PM ET.
Exclusive Art
We know how much you love art exclusives, so you'll be pleased to know Metaverse Comic Week will feature unique products and commemorative merch for purchase. Look out for signed prints featuring Jason Fabok, Mirka Andolfo, and Clay Mann.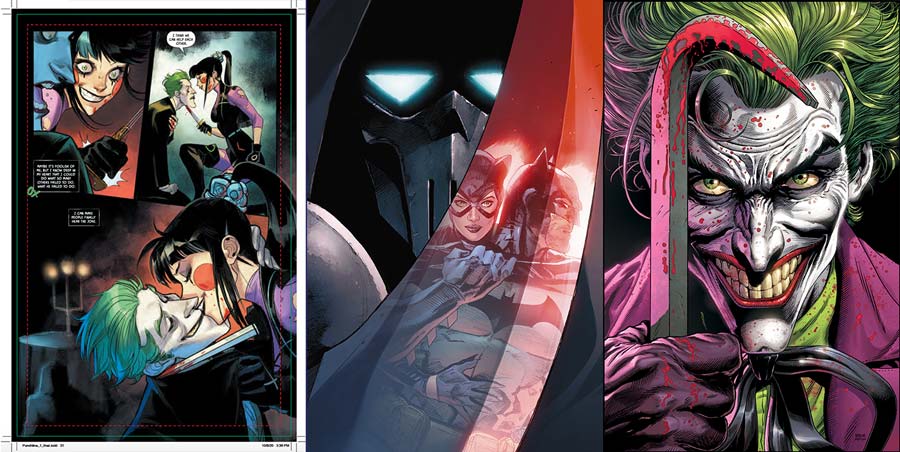 Shop our limited selection of items now before they're sold out! Save by buying three prints from the same artist for $100 (discount will be applied at checkout) - and shipping is free on orders $45 or higher.
Metaverse Comic Week Event Schedule
Sketch Duel LIVE: Clay Mann vs. Mirka Andolfo
2:00 PM ET - February 28, 2021
Play along with Clay Mann and Mirka Andolfo in a sketch duel of the ages. Chat live with the creators, suggest whatever crazy idea comes to mind, or sit back and watch the madness ensue! Batman on roller skates? The Silver Surfer dropping in a halfpipe? Thanos struggling to choose an ice cream flavor? The possibilities are endless!
As part of this combative and hilarious experience, we're also giving away all the artwork created during the event to lucky fans participating in the audience. All you have to do to be eligible is register and watch the livestream! (Be sure to check-in with your livestream ticket number.) A full rundown of these giveaway rules can be found here.
---
Comic Creation Pro Workshops with The Kubert School
Beginning on March 3, 2021
Great comics start with great creators… but how does one even begin? In this golden age of superhero stories, the desire to create the next big comics series is a daunting and exhilarating dream.That's where we come in! Join ReedPop and The Kubert School for an upcoming workshop series designed for both aspiring and professional comics creators that will help you hone your craft and crush your goals. For comics pros of any level, these educational workshops have been curated by the best and brightest of industry leaders. Please join us for this unique opportunity to gain powerful advice, master new techniques, and learn from instructors and alumni from The Kubert School.
The Joe Kubert School of Cartoon and Graphic Art is a private and for-profit accredited technical school focused on cartooning and graphic art located in Dover, New Jersey.
---
6:00 - 8:00 PM ET - March 4, 2021
Do you miss going to the comic shop every week? Or miss the smell of a freshly printed comic book? Endlessly litigating who'd win in a fight – Hulk or Superman - with your friends?
Well, we do, too. That's why we're looking to bring some of that comic shop culture back to you with our rendition of that comic shop chatter we miss. Part book club and part informal hang out, join us for the first ever Comic Shop Talk: An Inclusive Fan Meetup. We'll be hosting an informal virtual gathering of fellow comic fans to discuss this week's books, share recommendations, talk about what you've been reading, and more. Special comic guest Ken Lashley will be joining us to discuss the release of MARVEL'S VOICES: LEGACY #1 and other upcoming projects. Check out this page for more information and instructions on how to register.
---
The Great Fan Debate: Tom King vs. Jason Fabok
12:00 PM ET - March 5, 2021
Who would win in a fight, Hulk or Superman? Who portrayed the most evil Joker of all time? Who had the best bat suit, and why?
For decades, comic book fans have spent their time in front of the counter and around long boxes debating controversial fandom questions such as these, but what do the creators think? In an age where nearly every comic creator grew up reading comics it's only natural they've got opinions of their own, so let's hear it from them! Be a part of the conversation as host Amanda Wirtz sits down with DC creators, Tom King and Jason Fabok, as they debate all things Batman!
---
Breaking Into Comics Meetup
6:00 - 8:00 PM ET - March 5, 2021
Looking to make the leap into the comics industry? Well, we're bringing all the best parts of a "Breaking Into Comics" panel to you aspiring pros at home. During our first meetup, you'll hear from published creators and seasoned instructors from The Kubert School in an intimate, small group setting. You'll have the opportunity to ask questions, learn tips from the pros, and get the tools to take the next steps in your comics journey. Best of all, registration is free and you don't need to take a plane, train, or automobile to participate! Check out this page for more information and instructions on how to register.
---
Questions about this event? Check out our FAQs page or reach out to our team!